With this alternative tourism is to give the visitor the large farmhouse accommodation in the Buda, in which we find two floors and an attic.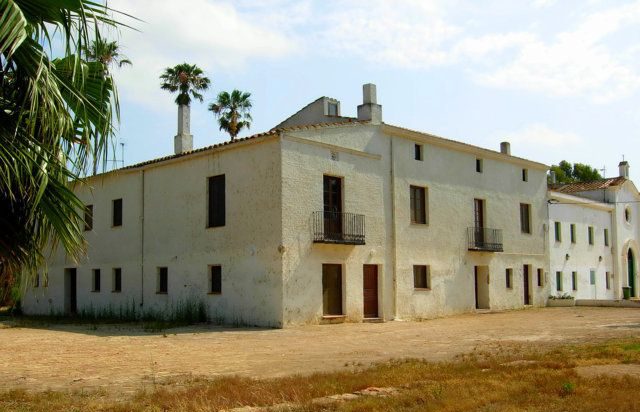 The large farmhouse Buda was a meeting for families of settlers to end the work day. Currently serves to provide accommodation to hunters and visitors.
The ground floor is a house of 205.60 meters square of floor space with six rooms on two wings bedroom, three bathrooms, a spacious living room, a comfortable living room and kitchen pantry also endowed.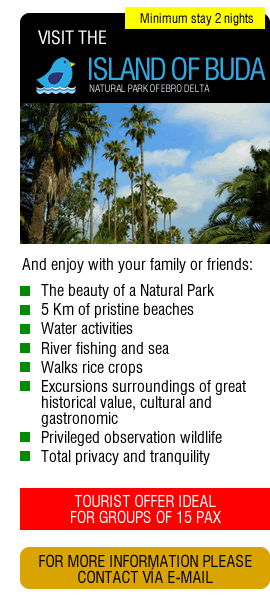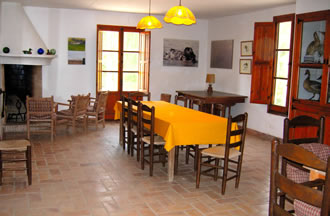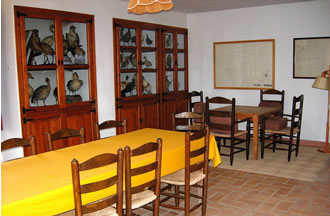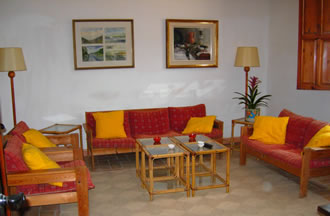 Details of the first floor of the house of Buda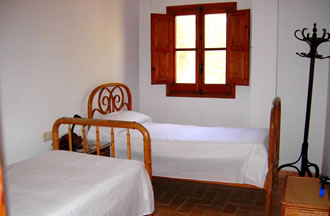 The ground floor is occupied by a house, a store and a garage-storage garage for up to five vehicles. It has a total area of 313.10 meters square. The house on the ground floor has a total useful floor area of 102.95 meters square and consists of five rooms, two bathrooms and a large room in which are the kitchen and dining room.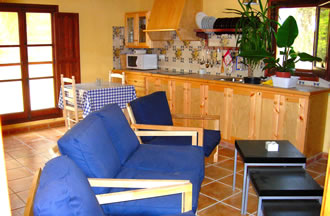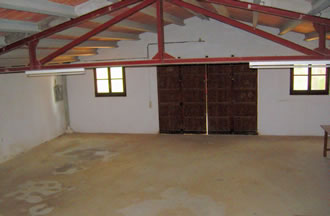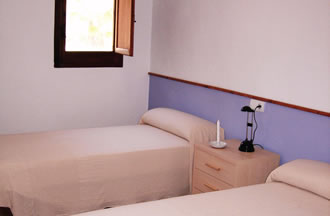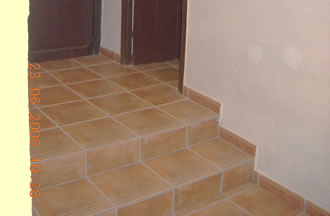 The basic service is the rent of the premises with bedding, towels and items needed for the kitchen and bathrooms, so that tourists can enjoy the farmhouse feel free to organize as they see fit.
The maintenance and cleaning service is the responsibility of those in charge of the farm, living near the farm, and hire the necessary personnel to carry out different tasks.
As already mentioned, the attractions of Buda are numerous. Without leaving the island visitors can enjoy the sun and beaches, walks, sport fishing in the river and in the sea, river and sea navigation, and observation of birds. They can participate in the daily work of agriculture and preparations for fishing gear, such as the GANGUIL or the same pantena and hunters positions. You can also find cultural and historical aspects of the Buda and the surrounding villages and people.
For variety and rich cultural, historical and environmental impact of the Ebro, recently declared a Biosphere Reserve, off the island you can visit many places, natural areas like Punta de la Banya, the Marquesa beach, gaps in the Encañizada and Tancada Ullals Baltasar the Natural Park of the Ports of Beceite, boat trips on the Ebro to the mouth, and the museums of Montsia Amposta, the House whip in Poble Nou, the eco-museum of the PNDE in Deltebre with the Information Center and the city of Tortosa with the majestic cathedral and Zuda Castle, currently Parador Nacional, the ancient hydraulic project of l·Assut between Xerta and Tivenys, the cave paintings of Ulldecona and El Perelló, Iberian settlements; Benifallet and its famous caves with spectacular limestone formations; Cardó saw where in 1604 the Discalced Carmelite order founded a monastery in an outstanding natural setting, the Terra Alta and wineries modernists; .. . and a long list of peoples, traditions, festivals, cuisine, etc..